About Osian
India is known for its range of astonishing regional cuisines and cultures that can be found nowhere more so than Jodhpur. With its ancient history of forts and temples, the Osian camps and resort welcomes you to the heart of Thar Desert. Osian is an ancient town well-known as home to the bunch of demolished Hindu and Jain temples dating from the 8th to 12th centuries. And also, a great hub of the silk route in that era. The city was a major religious focus of the nation of Marwar during the Gurjara Pratihara dynasty. It remained a major center of Hinduism and Jainism for hundreds of years. At its peak, it had over one hundred temples to describe its history.
Resort in Osian is renowned for its beauty. Of the 18 memorials in the group, the Surya Temple, Sachiya Mata Temple, Katan Bawari and the Jain temple committed to Mahavira stand out for their elegance and architecture. With particular exceptional architectural magnificence and their carving, we offer an utterly peaceful stay in hotels near Jodhpur with different activities like Cultural evening program, Camel Safari, Jeep safari and many more.. Experience the beauty of ancient culture and the pleasant desert of the Osian on the Jodhpur – Jaisalmer Highway. Here within the ambiance of holy sepulchers, you can feed your body, mind, and spirit. Positively feel nature in the sand dunes resort in Osian. Be fascinated by art. Breathe in the fresh air. Just relax and strengthen. Experience true peace.
See more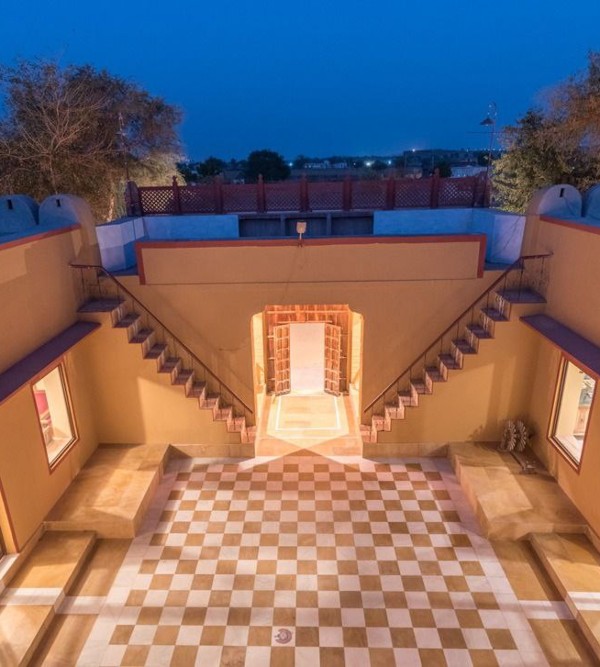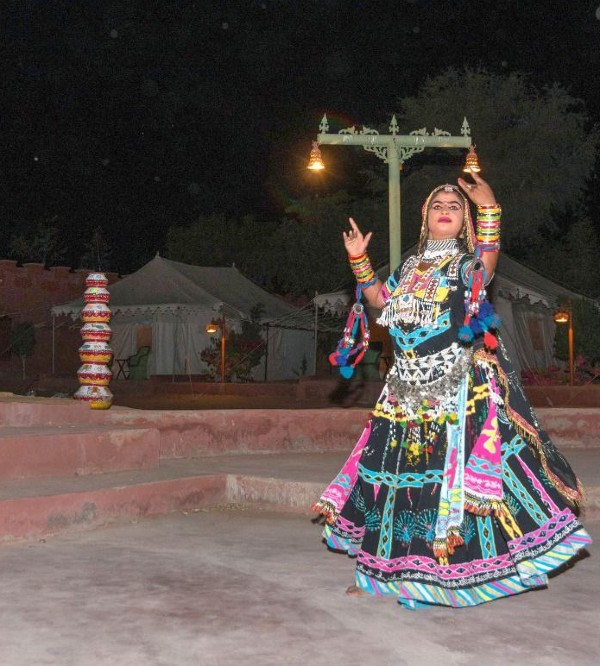 Swiss Tents
Osian Camps and resort is a deluxe firm resort dining with swiss tents having all modern comforts. All our tents have en-suite toilets, with hot and cold showers. Our swiss tents at
Osian Camps and resort are designed as non-air-conditioned, with all other facilities to make it perfect for you to stay. They consist of all basic comfort such as airy tents with proper cots and
bedding, hot water bottles at night, and a Toilet. Simply fold the curtains and you are in the center of the beautiful widespread of the desert bringing you more to the glory of nothingness. With us, you will
experience different emotions because of a beautiful sunrise, hummings of birds, a warm embrace, a memory to share, and love to spread. The sunset at our swiss tents is an eternal pleasure to the eye. You can
know how one has to hide to let others grow by losing into the beauty of nature. You realize how nature van puts its best into the canvas. As it's said that 'A picture paints 1,000 words, one needs to
encounter it to trust it.'
Book Now
Deluxe room
As the name intimates, the deluxe rooms of Osian Camps and Resort offer enhanced services and comfort. Regardless of whether it is the items of decor or room material – everything is of
extravagant quality. With the top-notch special rooms at the top luxury resort, we are loaded up with all essential amenities for the guests. Large and extravagant, these rooms are proposed for comfort and
relaxation. Overwhelming huge beds and impressive furniture have been planned to remember the satisfaction of our visitors. They are decorated with Rajasthani furnishings and embellished with beautiful colors
that give a sensation of happiness. The room is embellished with clean pillows and sheets. The connected washrooms are provided with hot and cold water. Different services offered in these rooms incorporate
TV, 24 x 7 room service, and air conditioning relying upon the climate. The comfort chairs at the verandah are given to feel the cool breeze of a windy evening and to absorb the sunlight of a wintery morning.
These engaging suites transmit the very appeal that is transcendent all through the Hotel. The warmth of the room won't ever allow you to miss your direction back home. Experience it by yourself, come stay
with us.
Book Now
Private camp
Our resort in Osian provides you private camps with an ideal location for a comfortable yet authentic experience in the desert scape. These private camps provide you a separate stay with your family to
strengthen your bonds. We make sure that your stay would be comfortable even outside with proper and equipped tents, food, hot water, and a full source of entertainment. Our Camp provides the Epitome of
Private stay that is heavy on the exquisite and exotic quotient. They recreate yesteryear magic, complete with private camels, attendants, cooks, and even entertainers creating that once-in-a-lifetime
experience. We provide overnight camping, Camel Safari, Jeep Safari to surrounding districts, and vision to the tribal's houses. With no fixed dining areas for private camps, the entire reserve is open
to your creativity. Dinners are when the true magic flattens. You can dine under the stars with your family. Our private camp team outshines in setting up the most romantic dinners under the stars, which
makes you lost into the desert a soul-binding experience.
Book Now
Wonderful place!
We had a wonderful stay. All the team was doing their best to please us and to make sure we felt like home. The food served was fabulous. And the show of kalbelta music and dance was the best we have seen in 4 years of Rajasthan. We will certainly come back and we recommend the place.
Solo trip to Osian
An amazing and beautiful place. The manager as well as the Staff is very welcoming. The location is very opt, with the best views of the desert. Best place to visit if you want to enjoy desert safari, Rajasthani food, star gazing.
THE BEST RAJASTHANI STYLE STAY EVER!!!!!!!
The property is in the lap of nature and is a perfect option to come to getaway from the daily office life hazzels. The tent style stay and the Rajasthani style dinner is simply the best you could ask for…. Do try the Jeep Safari and the camel ride. The helpers here are very respectful and kind and also understand English. My recommendation is to sleep outside the tent on the Rajasthani Cots under the light of the moons and stars. It's a surreal experience. Best time to come is in November and December. Cheers…